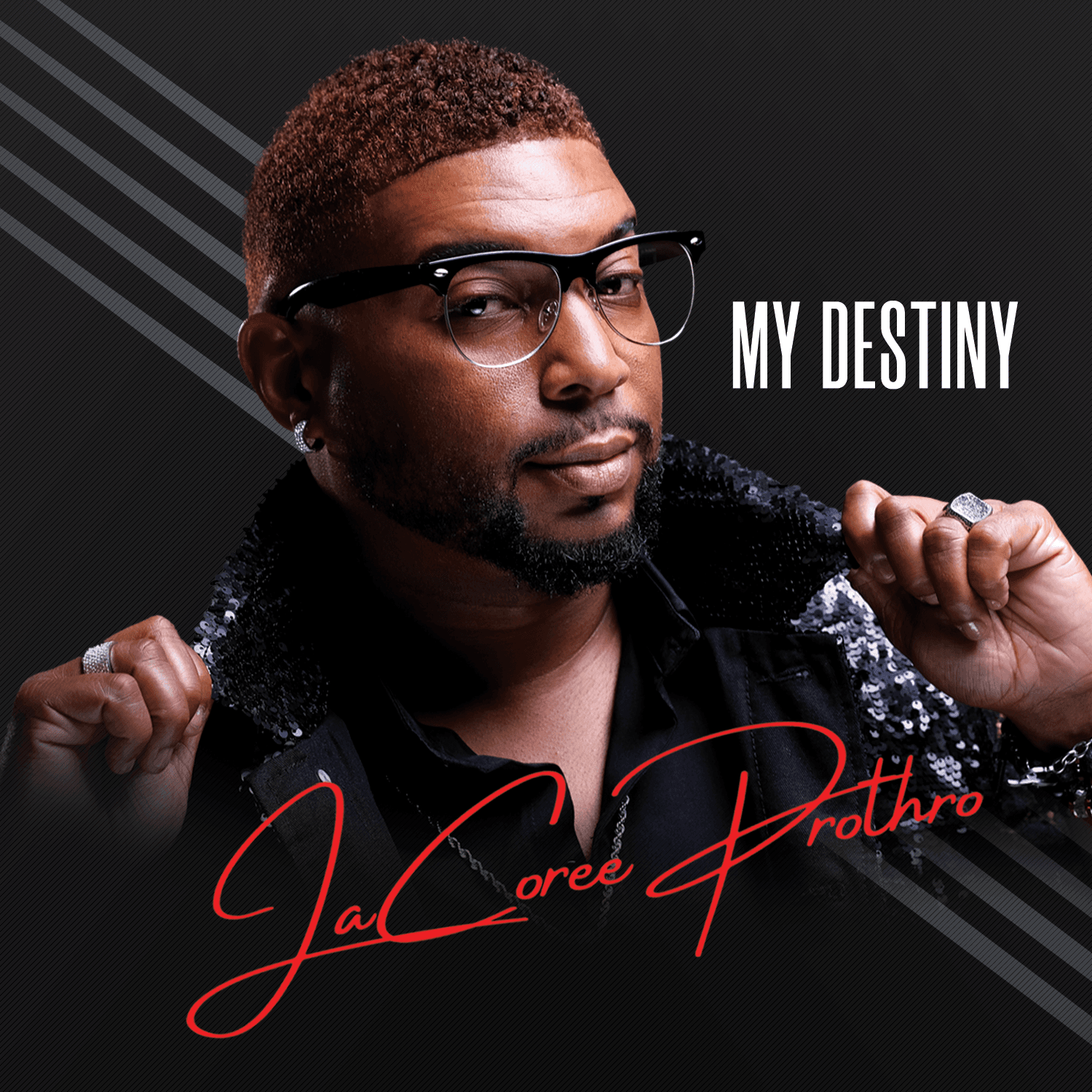 Official My Destiny Video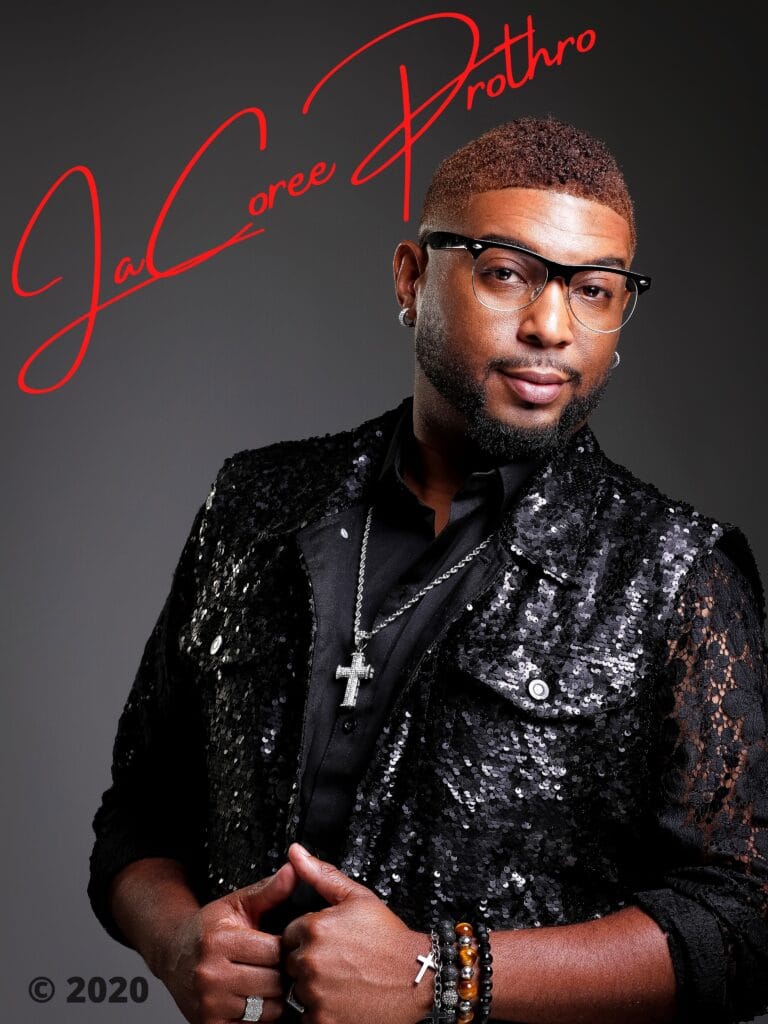 The astounding sound of JaCoree Prothro, from Oakland, California, is a God-given gift finally making its appearance on earth!
JaCoree Prothro is a singer-songwriter who has honed his musical skills by singing in church and competing in many talent shows. As a child he could be heard at the top of the stairs with his 'lil Granny's' cane singing and giving a show. In 2001, he was one of the finalists in the Gospel SuperFest National Showcase held by radio station WVKO 'The Light' in Ohio. JaCoree was the winner of the 2016 Victory VoCals Competition and the "Pass The Mic" contest at radio station KMEL 106.1.
JaCoree has appeared on BET's "Bobby Jones Gospel Show" and was a featured artist at Yoshi's with the world-renowned saxophonist Donald Hayes. He has been prominently featured as a soloist with the Oakland Interfaith Gospel Choir in their Annual Holiday Concerts at the Paramount Theatre, and has performed at Holiday Soul with the San Francisco Symphony opening for Vanessa Williams and Brian McKnight.
JaCoree opened for Congresswoman Barbara Lee and former Mayor Elihu Harris' 2018 Lecture Series with Danny Glover and for Vickie Winans' "Power 88 Concert" in Las Vegas, Nevada. He is a six-year veteran of the "Soulful Christmas Holiday Concert" with the Lorraine Hansberry Theatre of San Francisco and performed as a Guest Artist for the 2019 BillyRay Shepherd's Second Sunday at Sea Caribbean Cruise.
JaCoree has been afforded the opportunity to sing background vocals for many nationally known gospel artists including Byron Cage, LeAndria Johnson, Donnie McClurkin, Dorinda Clark-Cole, Crystal Rucker, Bebe Winans, Donald Lawrence, Nakitta Fox, B.Slade (Tonex), Kierra Sheard, Karen Clark-Sheard, and many others. JaCoree is a former member of the "Community & Praise Choir" under the direction of the late legendary Edwin Hawkins, and has performed as a lead vocalist and choir member with the International GMWA Northern California Chapter.
JaCoree is the founder of the "#LiquidLove Movement", working to stop gun violence, pushing past the sting of death in honor of his brother Jovante who was gunned down in a senseless murder. JaCoree lives by the holy scripture, "To whom much is given, much is required…" Luke 12:48(KJV).
He is currently a Internet radio host on FreeDem Radio's Better2gether show with Ashling Cole. He can be seen promoting the music of many of the Bay Areas' creatives with their #1stReactions videos on YouTube and other social media platforms.
JaCoree also serves as praise and worship leader for some of the Bay Area's greatest churches: Bethel Temple, Greater St. Paul, New Destiny, and Wellspring Church. JaCoree has been called a "vocal crooner". His desire is to reach the Heart of God. His vocal ministry is pushing past pain, darkness and fear, decreeing and declaring that the winner in YOU CAN arise!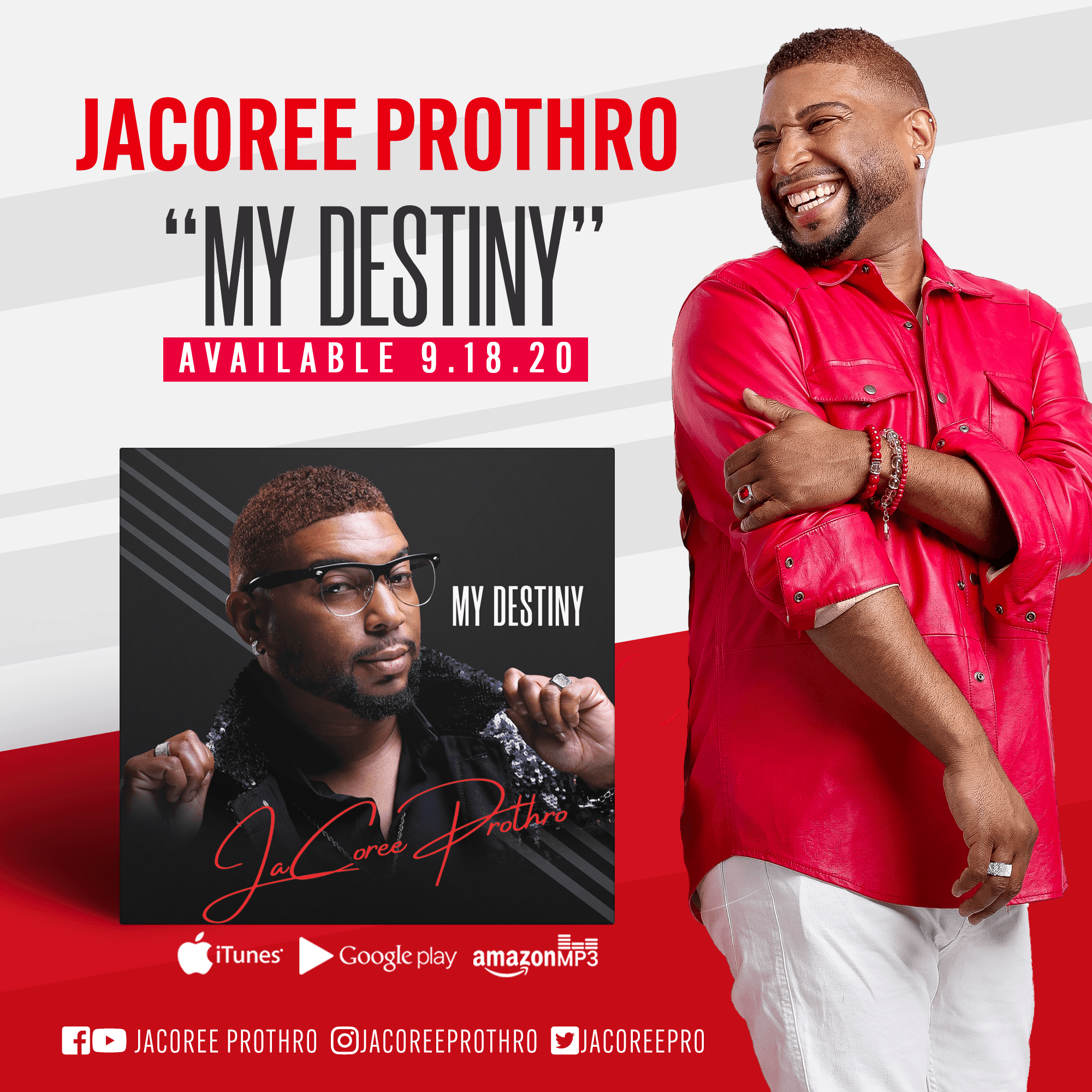 Join #teamJaCoree
For updates and special events & notifications